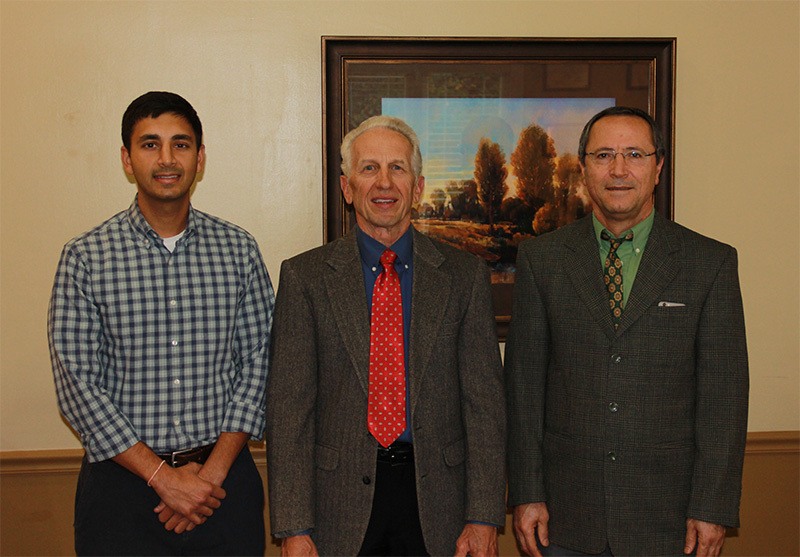 Paul Eberhard, DDS
Dr. Eberhard is a 1972 graduate of Oswego High School in Illinois, a 1976 graduate of Southern Illinois University and a 1981 graduate from University of Illinois College of Dentistry. Dr. Eberhard has been serving Cartersville for 33 years! Since graduation, Dr. Eberhard has actively pursued continuing education, has received Fellowship in the Academy of General Dentistry, and is a member of the American Dental Association® and the Georgia Dental Association. Dr. Eberhard was married to Debbie (daughter of a dentist) in 1981, and they have three children: Jason, Brian and Steffanie. His hobbies include sailing, fishing, hiking, photography and bicycling. Locally, he is a member of the Bartow County Chamber of Commerce, the Cartersville Exchange Club, and St. Francis of Assisi Catholic Church.
Masoud Shoukoohi, DDS
Dr. Shoukoohi was born in Iran in 1959. He finished high school and his first two years of college in Italy. He came to the United States in 1986 and finished his undergraduate in 1990 from G.S.U. He received his dental degree in 1994 from Medical College of Georgia. Dr. Shoukoohi has been practicing in Cartersville, Georgia, for 19 years. He is married to Nooshin, and they have two sons. Rodmahn was born in August of 1997, and Rahmin was born in January of 1999. He enjoys traveling and playing soccer. He is also a member of the Academy of General Dentistry.
Haresh Modha, DDS
Dr. Haresh Modha graduated from Milton High school in Alpharetta, Georgia, before attending the University of Georgia, where he studied Microbiology and earned his Bachelor of Science degree. He continued on to earn his Doctor of Dental Surgery (DDS) degree at New York University College of Dentistry in the heart of Manhattan.
Dr. Modha has been practicing dentistry for the past seven years and is a member of the American Dental Association® and the American Association of Endodontists. He specializes in all aspects of dentistry, and is passionate about patient care and helping patients feel comfortable, relaxed and well-informed with their treatment plan. With Dr. Modha joining the practice, we are now excited to offer Invisalign® as a treatment option in our office.
Dr. Modha loves spending time with family and friends, hiking, reading, playing soccer, golf, basketball and watching the Georgia Bulldogs.
We look forward to having each of you meet Dr. Modha and feel his passion and excitement as he joins our team. We are confident that he will continue to seek each patient's best interest as he cares for you and your families' dental needs!